Hokkaido 2016 DIY Expeditions Ski Road Trip
Hokkaido Snow Dreams
Can I be more excited? I just started to climb a beautiful hilly forest, somewhere in the back country of Otaru, together with my friend Aki. I follow him slowly, fascinated by the deep, dry snow around me, piercing the surface with my poles in disbelief. JapPow is real, I start to think, and I begin to truly enjoy the winter landscape in Japan's second largest island.
We cross a small bridge above a creek. The tiny wooden construction is buried under two meters of snow, the compressed harvest of this winter. A few moments later, during our ascent of a small chain of broad peaks, a thick layer of feather-like snow lies atop this hard snow. The climb is effortless, my legs move through the untouched powder on a clear, cold day. Eventually, we reach the top of a flat ridge, called "Eleven-Seven" as Aki reminds me. In seconds I get rid of the skins, fasten my boots and switch into the descent mode. I push the ski over the top of a small cornice and dive into the steep, tree-less gully.
We ski the steep parts one by one. The snow offers no resistance, my ski carve through it floating. What a joy, what a rush! I turn in wide circles between the leaf-less trees, cruising atop this cushion of sweet dreams, following Aki's trace to the bottom of the hill. As I come to a sudden stop in front of him, my face answers his question with a big smile. Yes, I do, I say without a word, this stuff is addictive and I want more, immediately. It's the real deal. Now I understand the talk about Hokkaido powder.
Hokkaido: ski stations and back country skiing
Hokkaido is a world-famous ski destination. It's not the altitude or steepness of the mountains, but it's the snow. From January to March, the island is buried under a thick layer of white gold. The roads and the cities are covered, but travel to and from the ski stations is easy, except when a blizzard hits the second biggest island of Japan. Then roads get closed and all life seems to halt, even on the slopes, as ski lifts may be shut down due to strong winds.
Sitting in an onzen is a perfect alternative to storms and getting ready for the next day: powder guarantee! Ideal places to start off the Hokkaido adventure are ski stations like Niseko, Rusutsu and Furano. They have what we need first-hand: access to the back country, good and modern infrastructure and welcoming people with expertise. After one or two days around the ski lifts, head out into the back country, with a guide or on your own, if you know what you do. There are a myriad of possibilities – skiing dozens of gullies, go for tree-runs, ascent exposed volcano cones or traverse landscapes between fuming fumaroles. The more you see the more you want to explore, and this is the time when a (rental) car comes in very handy. I'm surprised how lonesome you can be in those mountains despite their fame.
Hokkaido: explore and enjoy
Hokkaido is almost a perfect world for the back country skier. It's made to discover the island on your own and to find real gems. If you have time, you'll find them. But if you want to experience them straight ahead, consider taking a ski guide for a day or two. Another good idea is to have your own car. Japanese traffic is on the left-hand side, but you get used to it fast. The rental cars mostly have automatic transmission and are 4×4 which is good to know when travel on snowy and icy roads. Navigating the roads is not difficult with a GPS, but most of them are in Japanese which makes it a bit tricky sometimes.  But you'll find out next winter and master it.
DIY Expeditions has the right partner for you in Hokkaido and elsewhere in Japan (Honshu: Hakuba/Nagano): a veteran ski guide with his own lodge north of Sapporo. He guides and organizes trips into the back country, to the main island of Honshu, to some remote places in the Japan Sea and can plan a ridge traverse from hut to hut. In his cozy lodge check out his library and his pictures on the walls – it shows some of his latest adventures around the world: in the Arctic, the Pamirs and Patagonia. Learn more about Japan and the possibilities in winter and summer.
a longer, german version of this article was published on bergwelten.com, a mountain journal for Austrian, German and Swiss audience.
Expeditions: Do It Yourself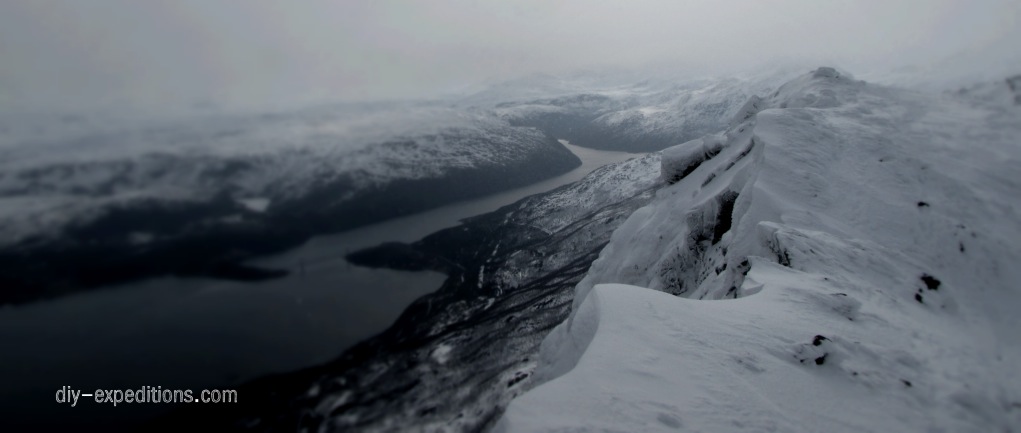 Expedition and travel planning
Network of contacts in 17 regions
Booking of local services
Rent & purchase of equipment
Extended travel service within Europe
Customized planning
Expeditions for every budget
Fair prices for everybody involved
Access of critical resources
Reliable, knowledgeable local partners